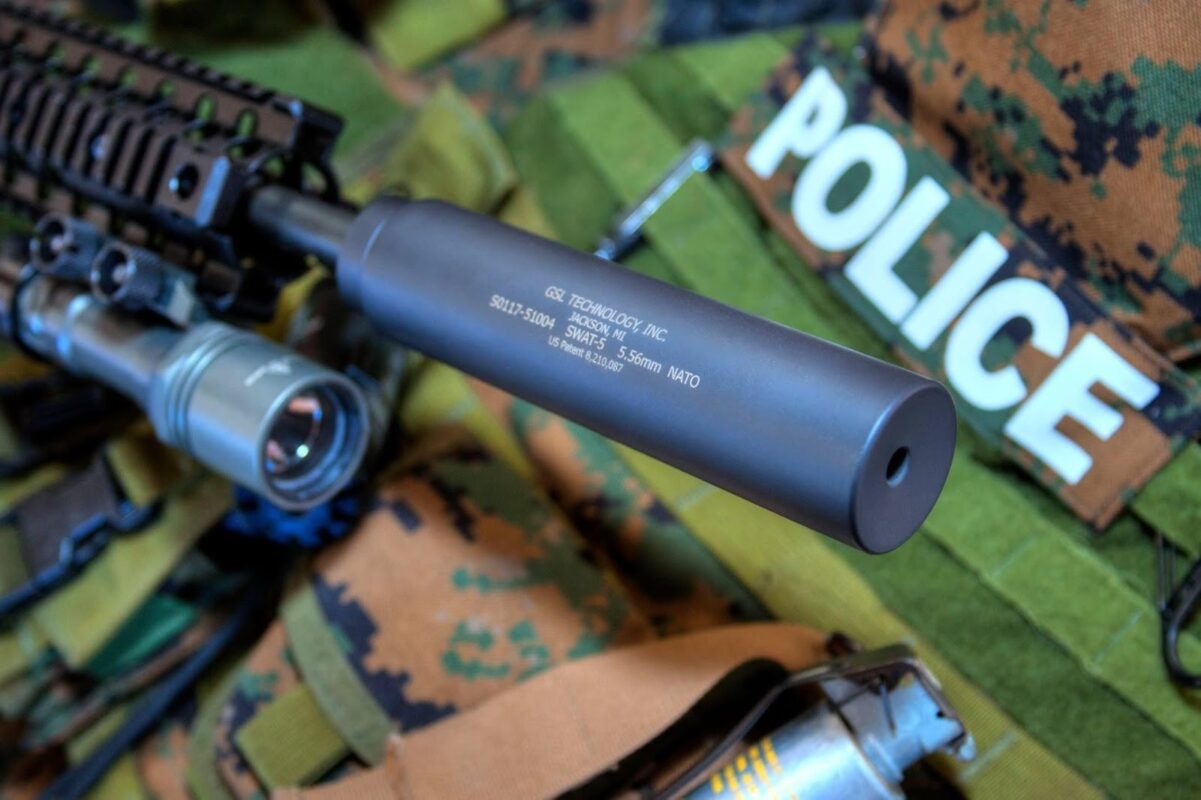 We appreciate the service those in our armed services, law enforcement agencies and first responders give to our country and communities.
All active or retired Military, Law Enforcement or first responders are eligible for discounted pricing on GSL Technology Suppressors
To participate, please email proof of service to customerservice@gsltechnology.com. 
We can accept:
Current law enforcement commission card/badge
Current retired law enforcement credentials
Letter on official agency letterhead stating the officer/agent is active or retired from agency
Copy of official federal agent business card (Law prohibits photocopying of Federal ID)
Military personnel: Picture of ID, VA Card, DD-214, or similar. If there is sensitive information on your ID, please feel free to blackout/obscure that part of it.
Active military – if unable to provide an image of your ID, please send us an email from your current and valid .mil email address, and that will suffice.
See our entire product line on one sheet of paper here: Product List
LAW ENFORCEMENT AGENCIES:
We love working with Law Enforcement agencies, and can transfer suppressors direct to your organization with minimal ATF wait periods, at LEO discounts also.
For additional information email your agency ORI number and POC info to customerservice@gsltechnology.com  to get a formal quote submitted for your department review/approval.