Industry Leading Innovation
Since 1985, GSL has designed suppressed weapons systems that are used by most Government agency units throughout the world and designed advanced systems to ensure their safety and protect their hearing. In addition, we have worked with a wide range of local, state and federal Law Enforcement and Government agencies that depend on our innovative, durable and proven designs.
For over 30 years GSL has continued to lead the charge on product design, engineering, and patents – all while continuing to manufacture high-end suppression devices for the industry at large.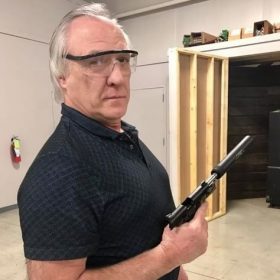 Greg received his first suppressor design patent in the early 1990s for the Helical Suppressor and was featured on the cover of Machine Gun News. Since then he has received numerous other patents for various products and designs. He is a true pioneer and innovator in the world of suppressor technology having designed and developed over 66 suppressors for the military, law enforcement, and civilian markets.
Current Patents
5,029,512 – July 9, 1991: Firearms Muzzle Silencer
5,559,302 – Sept. 4, 1996: Bayonet Type Coupling For Firearm
5,685,102 – Nov. 11, 1997: Snap-On Firearms Adapter
8,210,087 – July 3, 2012: Apparatus for Securing a Suppressor to Firearm
8,910,745 – Dec. 16, 2014: Ported Weapon Silencer
8,991,551 – March 31, 2015: Weapon Silencer & Baffles
8,991,552 – March 31, 2015: Weapon Silencer & Method of Making Silencer
---
Our Facilities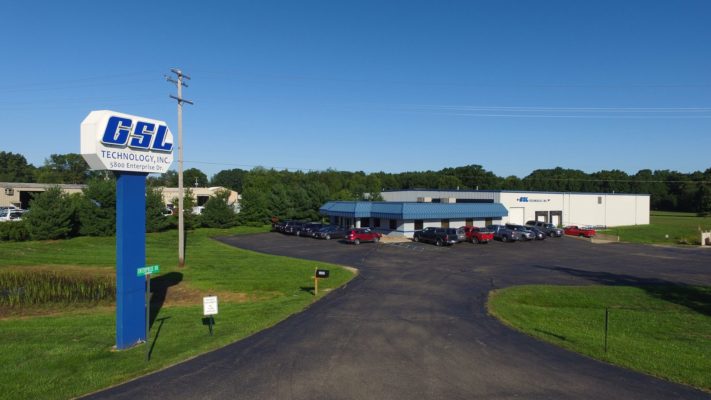 GSL Technology manufactures all of our products in the U.S. in our 25,000 square foot facility with state-of-the-art CNC machines.
Our facility is a full-capacity, true precision machine shop. GSL Technology is one of only a very few manufacturers in the suppressor industry that are certified ISO 9001.
---
Quick Facts
Designed 40 top selling small arms products Suppressors, Tri-Lock Mount, Bi-Lock, and helped design the Grip Pod
Extensive industry experience (50 Years)
Strong reputation with Law Enforcement
Fully integrated manufacturing facility
Proven track record for innovative designs
Class II FFL Dealer for 31 years
7 current patents – 2 patents pending
ISO 9001 Certified
Terms and Conditions:
Suppressors sold to an individual are eligible for a FULL REFUND if requested in writing to customerservice@gsltechnology.com within 30days of order, or prior to form 3 – whichever comes first.
Once the form3 to the dealer is complete, customers are eligible for a 80% refund of purchase price if returned to GSL in new, unfired condition. Return shipping costs to be paid for by the customer.
Once a suppressor has been sent to a Class 3 dealer, and fired, no returns are possible unless a manufacturer defect is found. In the case of a defect, GSL offers a Lifetime Warranty against manufacturing defects in workmanship – regardless of the owner or form 3/4/5 status of the suppressor. For RMAs: email customerservice@gsltechnology.com for the RMA process to have your suppressor repaired and returned to you. GSL will pay for the return shipping back to the customer or dealer after the repair is complete.